Websites like Facebook, Twitter and YouTube can no longer be ignored and they are here to stay. A website is just one piece of the puzzle. Not only do we set up your Social Networking sites, we also create one "look" for all your pages. Every website we create comes with a customized Facebook Business Page, Twitter background, YouTube Channel, and WordPress Blog. Take a look to see how your Social Networking pages will look after we customize them.
SOCIAL MEDIA
We'll help you tackle all the most important social media networks. The program includes Facebook & Twitter setup, custom cover photos from our design team, and complete customizability. We'll post professionally-written content for you every week while letting you add as much as you like. The program also comes with an appointment request tool, a newsletter signup tool, and a display sign for your office as well.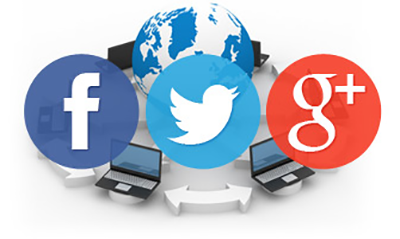 CUSTOM BLOGGING
When it comes to better search engine rankings, blogging is the most under-appreciated online marketing tool out there. It's hard to keep up with, but don't sweat it - we've got a team of sharp-witted writing pros ready to help you build the online presence you deserve. From your most popular services to news about your practice, we'll provide all the content you'll need. You choose the topic, we'll hit the keyboard.
There are no products to list in this category.