24 Aug

6 Comment(s)
3102 View(s)


Important Remote Work Statistics To Know in 2020
The advent of digital technology makes it possible for business experts to work from anywhere in the world. All a remote worker needs to be successful is a WiFi connection, time tracking tools, productivity apps, and a mean set of skills.
Not only is remote working an excellent gig for workers that enjoy flexibility, but it's also beneficial to companies around the world.
Hiring a remote worker allows you global access to talent across the globe at affordable rates.
If you're looking into working remotely or hiring remotely, you'll want to take the time to do your research.
Here are the top stats about remote work in 2020 that will help you gain better insight into the world of remote work and whether or not it's the right fit for you.
BlueFace predicts that by 2025, remote working will compete with office locations.
According to a survey by AND CO and Remote Year, remote work is increasing.
In fact, according to the survey, 55% of the respondents said they worked remotely 100% of the time.
There was another 28% who said they worked in the office and at home.
With these remote work rates only increasing, BlueFace predicts remote working will rival inhouse work by 2025.
Remote work is growing in popularity, and why wouldn't it? Remote work benefits both the worker and the employers.
Here are a few top benefits:
With these stats in mind, it's clear why remote work may overtake office work in future years. If you're looking into hiring remote workers, there is no better time than now.
66% of Flexjob survey respondents said their productivity improved when not in an office, and 76% said there are fewer distractions outside of offices.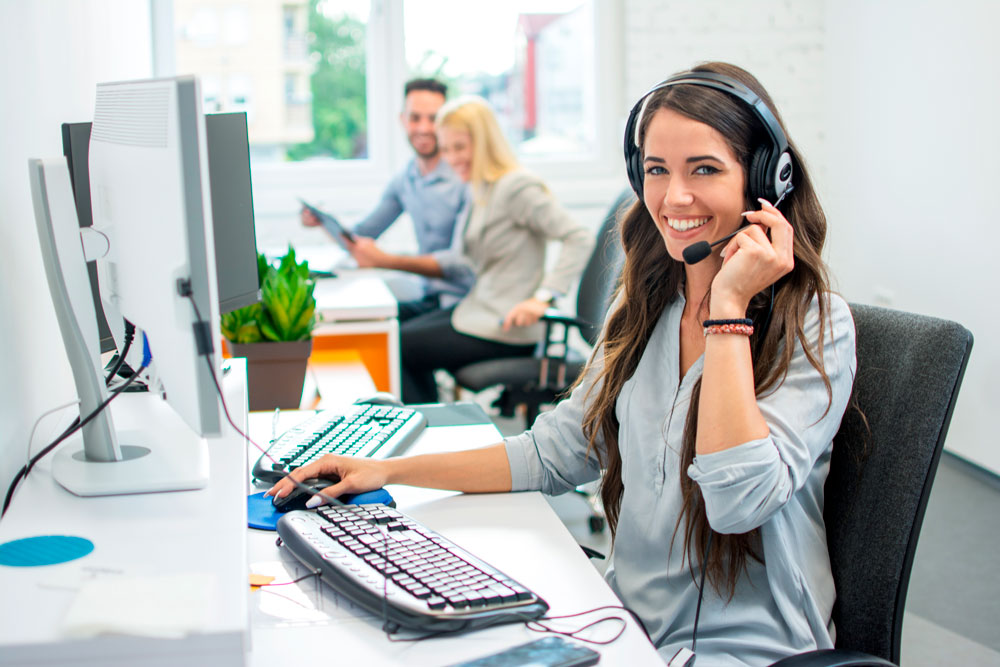 If you're considering hiring remote workers or working remotely yourself, you'll probably be interested in how remote work affects productivity levels.
According to different research studies, remote workers self-report they are more productive when working remotely, and that there are much fewer distractions.
Here are some other notable statistics on productivity levels as related to remote working:
If you are looking to increase the productivity of your workers, then offering remote work should be a top priority. If you're a worker looking to find ways to increase productivity, avoid distractions, and improve your work-life balance, consider remote work.
AT&T reported savings of $30 million a year in real estate alone from their telework initiative.
It takes a lot of work for a company to be profitable. There are a couple of different ways to improve revenue streams.
The first, of course, is to make more sales. The other way is to spend less money and come under budget.
Remote work is a surefire way to cut costs and save money.
Here are some interesting stats that show just how much some companies save by hiring remote workers:
Interestingly enough, not only do companies save money, but remote workers save money too. Check it out:
When companies offer remote work opportunities, everyone saves.
2017 State of Remote Work found that companies that have remote workers see 25% less turnover.
Owl Labs' study, The Global State of Remote Work, reports that 50% of respondents that work remotely are "happy and productive" in their job.
This is critical considering how much it costs to rehire an employee when turnover happens.
To give you a better idea of how expensive it can be when you have high turnover rates, let's look at some stats.
Here are some hard numbers about the cost of hiring a new employee:
There are all sorts of costs associated with hiring new employees. If remote work leads to 25% less turnover or 50% as reported by another study, imagine how much money you can save just by reducing churn.
79% of employees said they would be more loyal to a business if it offered more flexibility. 32% said they had left a job because of the lack of flexibility, according to Flexjobs.
The flexibility allowed by working remotely is a huge factor in whether or not an employee will seek out a job at your company or stay at your company when they have a job.
Stats also show that some demographics appreciate remote work over others. Here are some findings to support this claim:
When looking deeper into the research, studies suggest that the more flexibility and remote positions a company can offer, the more pleased and loyal employees will be. This is especially true for specific demographics in the workforce.
While remote work is widespread and growing, it isn't all daisies and roses. Some disadvantages are essential to address.
The first caveat to prepare for if you're going to hire remote workers is that remote workers often feel lonely.
70% of remote workers felt left out of the workplace, according to Igloo. A State of the Industry Report by Buffer had similar findings.
If you are going to hire remote workers, or work remotely, then preparing to combat loneliness should be part of the gig.
Employers can plan for this in several ways, including the following:
Remote working has plenty of benefits, but there can be downsides as well.
However, with the right tools and dedication to employee happiness, it's possible to foster a sense of unity and community in your organization.
Wrap Up
Remote work is on the rise, and it's with good reason. From the statistics reported above, it's clear that remote work is an excellent option for both employees and employers.
Employees save time from commuting, get more work done, feel happier with their employment situation, and improve their work-life balance.
Employers save money, have a happier workforce, and see increased productivity rates.
Remote work means everyone wins.
As you hire your remote staff, remember to invest in tools like Time Doctor. Time Doctor will help you track hours, monitor activity, pay employees efficiently, and improve productivity.